Hear Ye, Hear Ye! The streets are a-buzz with excitement in preparation for the Queen's visit!
Once a year, the humble town of Warwick transforms into lively festival grounds to celebrate the arrival of our fair Queen. It is a rare treat when our charming Queen graces us with her presence, and make merry we must! For we create an impressive festival that is sure to dazzle any member of the Nobility -- and you are invited to partake in the revelry!
‌
‌
A whimsical fair awaits, showcasing the music, artisans, entertainers, and games of our enchanting town. Witness astounding feats of swordplay, jovial comedy, magic shows, and more. Watch in awe as valiant Knights joust to win the praise of the Queen and the affection of the Wenches. Traverse over 35 acres of land, filled to the brim with enchanting attractions -- and hearty food and ale. Alack, what is a festival without ale?
The Citizens of Warwick are honored to have you as a guest at this year's festival. The local residents, who are as endearing as they are mad, and have an uncanny knack for drawing you into their spontaneous antics -- the whole town is alive with merriment! Join us as we celebrate the 40th Annual Sterling Renaissance Festival!
The Realm
Tucked within a luscious forest, surrounded by a sea of rolling green, hides the town of Warwick, England, where townspeople eagerly await the arrival of the Queen.
Learn More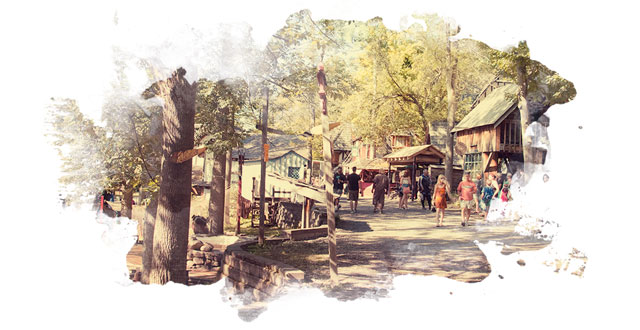 The Royal Party
Meet the distinguished members of the Nobility, from the Queen herself to her trusted and dignified advisors.
Learn More
Local Residents
Ah, the plentiful townrs of Warwick—some worthy of nobility themselves, while others remain far less distinguished.
Learn More