You Know You Want To
Visit Us
Rest assured, from the moment you step through the gates of the Sterling Renaissance Festival, the pressures and reminders of the 21st century life vanish into the cool wooded landscape, and the transition to the year 1585 and to the place of Warwick, England begins. Visitors enter a Renaissance world of discovery and adventure, a place of pleasure, creativity and enchantment.
‌
‌
Join us as we celebrate the arts, antics, and appetite of the Elizabethan area. You're welcome as often as you like.
Purchase Tickets
Whether you fancy a day at the faire or a weekend or eventful summer of festivities, we encourage visitors to get their tickets early. Adult and Child tickets are available online. You may secure your place at the Queen's Tea and Royal Feast.
Learn More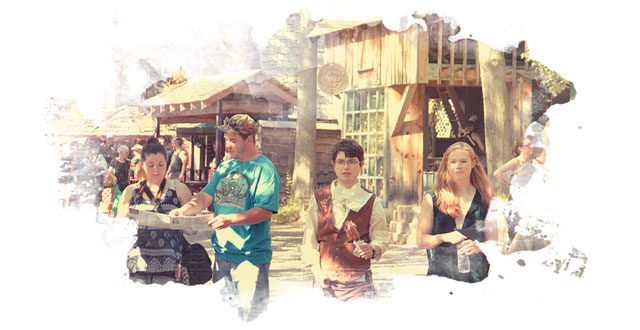 Themed Weekend Activities
WIth an abundance of activities and a different theme each week, you will never experience the Festival the same way twice.
Learn More
FAQs
Learn the lay of the land and help keep the town of Warwick safe and enjoyable for all.
Learn More